Van Gogh is a 1-eared rescue dog and fits his name perfectly. The 7-year-old boxer mix first arrived at Happily Furever After Rescue in 2019.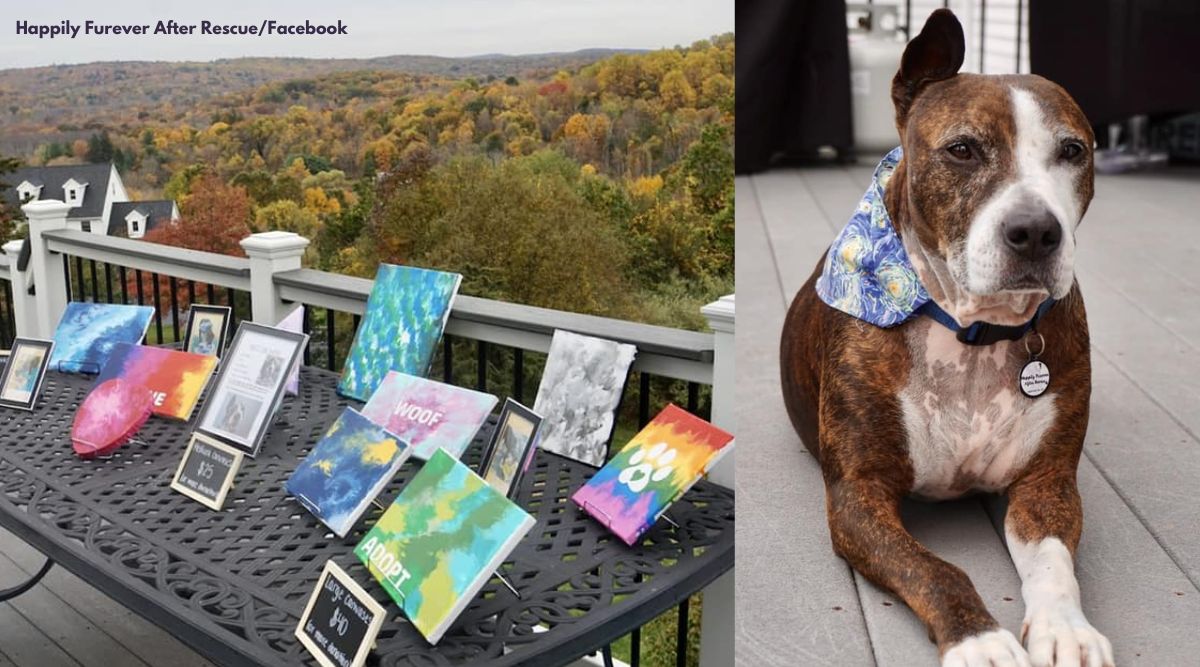 The poor dog was saved from a North Carolina dogfighting ring which left him one-eared. But the dog has a powerful and positive personality and can overcome his difficulties with the help of kind caretakers.
Soon the staff made up their mind to help the dog get adopted as he spent at the shelter a long time and it was the right time to acquire a forever home.
So last month Happily Furever After organized an art gallery fundraiser and sold the artworks of Van Gogh. Not the true painter's works but the dog's paintings. The dog is painted with a very unique technique. Shelter founder Jaclyn Gartner put some peanuts on the canvas and when the dog ate them the pain expanded and the artwork was ready.
The staff sold Van Gogh's artworks very well but it didn't help to find an adopter for the dog.
However, Van Gogh is waiting patiently for his forever home and warmhearted owners.