This gorgeous and loving senior kitty was surrender to a shelter and looking for a new home. When his new mother came in, it was love at first sight.
This is the story of Jamie the cat!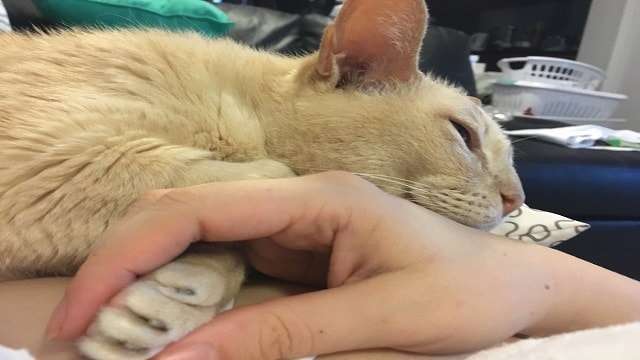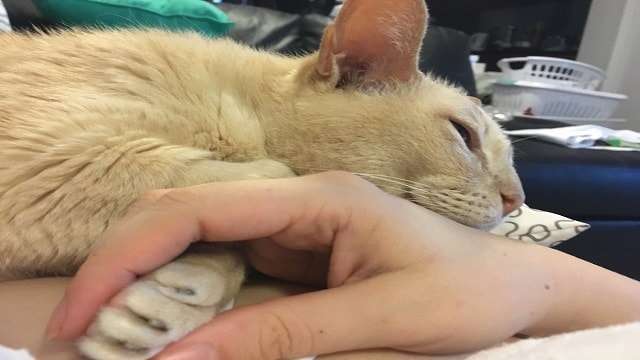 Jamie, who is a 13-year-old Burmese cat, was sadly surrendered to the RSPCA Australia when his owner moved into a nursing home and couldn't take him with her.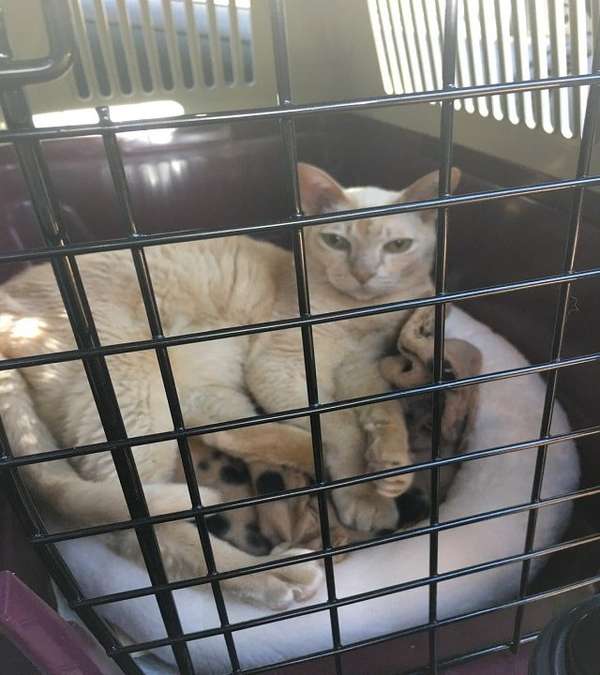 "When I first met [Jamie], he was asleep, but woke up as I bent down to look at him," Dempsey said to The Dodo. "He clearly wanted some pats so I stuck my hand through the slot of the enclosure and he head-bumped me and purred. Later the staff let him out to see how he was with me and he was so affectionate. I knew he'd rescue me from feeling alone, and I'd do the same for him."
Dempsey immediately fell in love with Jamie and decided to take him home with her the next day.
"He won't leave my side," Dempsey noted. "He is extremely affectionate, head-bumping and weaving around my legs. He likes talking to me at night and follows me around my apartment."
Just one day following Jamie's adoption, she realized that he wouldn't nap or sleep unless she was holding his tail or paw.
"If I let go he wakes up, meows, and claws my hand back to him," Dempsey stated. "I think we've bonded already."
Thankfully, Jamie can now live out the rest of his golden years with his new mom, who loves him to bits.
And of course, Sarah is willing to hold his paw whenever he needs it.