Juliana's Animal Shelter recently shared one of the best animal friendship goals ever.
Sri Ram the puppy and Bernie the cow created a strong bond and now can't live without each other.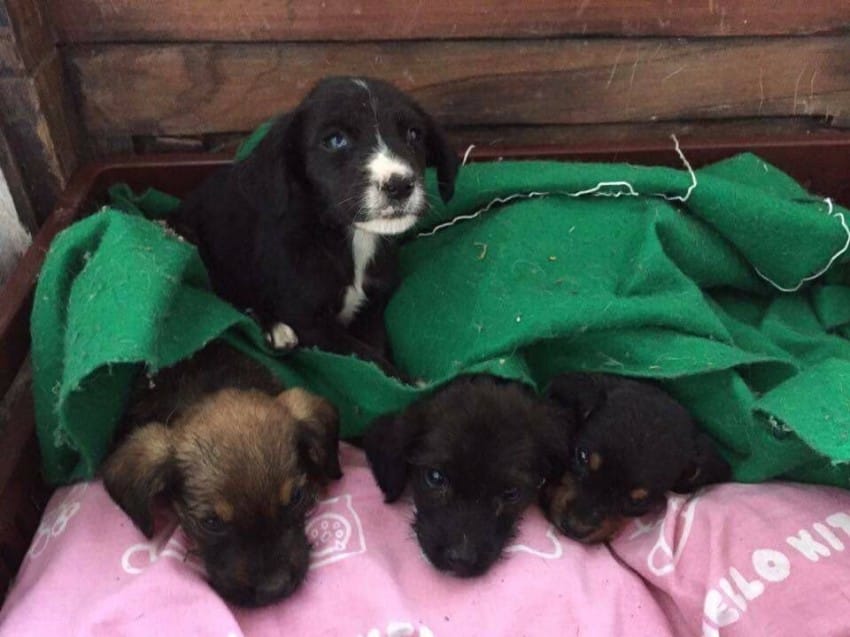 The shelter's owner Juliana Castañeda found 4 abandoned puppies in the woods. On her way to the US, she managed to find homes for the 3 puppies and only one pup named Sri Ram remained. The little pup was transferred to a sanctuary full of dogs where Sri ram would find a friend. But the dog wasn't interested in canines at all.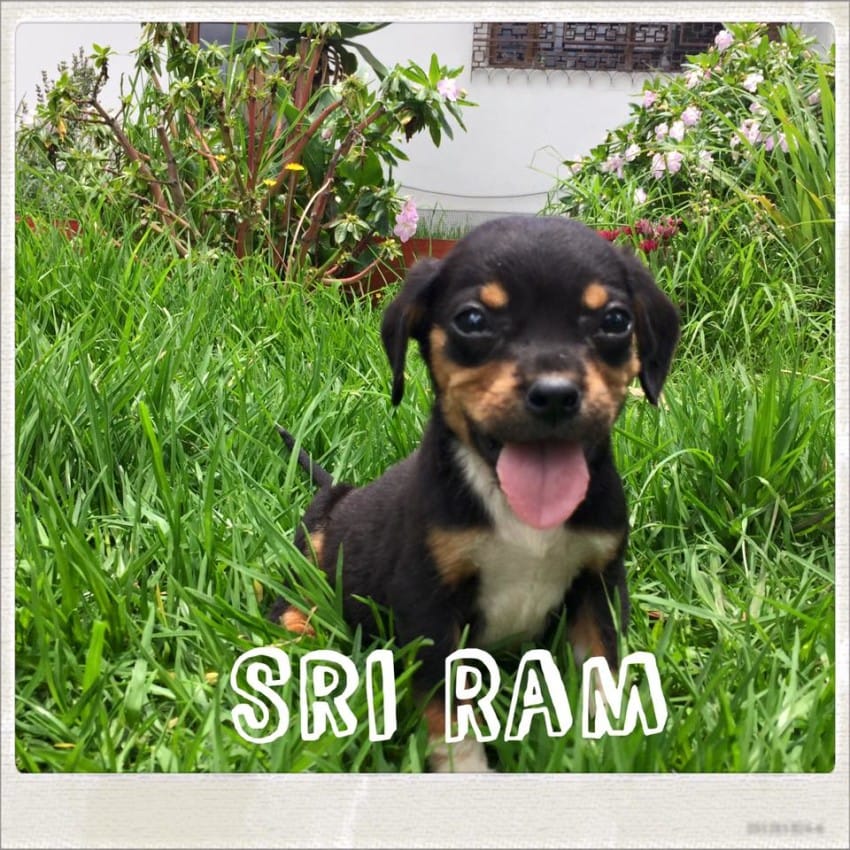 Soon he created a special bond with one of the sanctuary's calves named Bernie. It was love at first sight and ever since the cow and the dog hadn't been separated. They enjoyed each minute of their life spent together.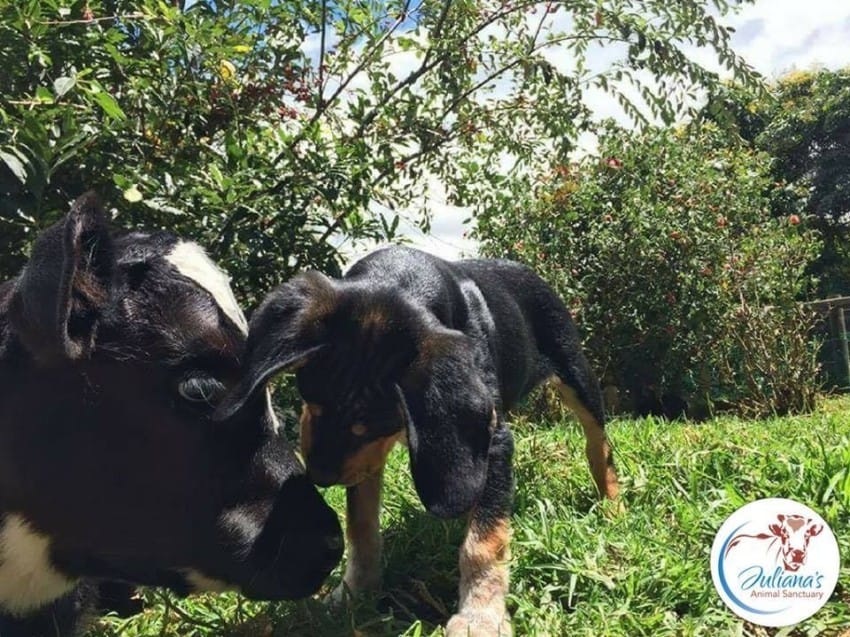 When they met Bernie was 3 months old and Sri Ram was 5 months old so they understood each other perfectly.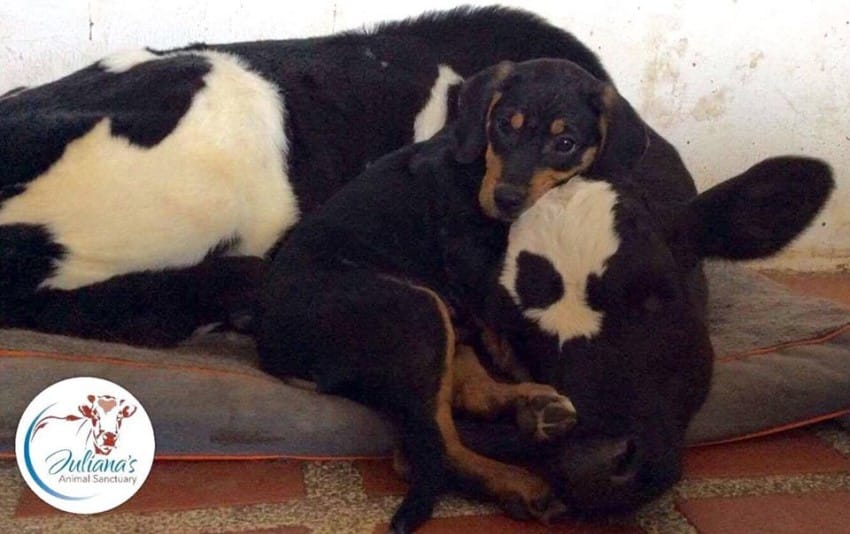 They made friends with other animals and humans too but would never forget about each other and the precious time that they should spend together.