Gorillas and humans have 98% of the same DNA.
In the animal kingdom, they are our second-closest cousins after chimpanzees, with whom we share 99% of our DNA.
This explains why it's not surprising that baby gorillas behave so much like newborn humans. A baby's upbringing is quite similar to how you raise a baby gorilla.
Zookeeper Chad Staples in New South Wales, Australia, was forced to intervene when newborn gorilla Kaius' mother Kipenzi abruptly rejected him.
The first child to be born in Mogo Wildlife Park was Kaius.
New mother Kipenzi "did a terrific job delivering her kid, cleaning and caring like an absolute pro," according to Staples' Facebook page, Zookeeper Chad.
After a few hours, Kisane ultimately left the child with the park employees, who then went to retrieve it and check on it. Kipenzi had the placenta removed as part of the operation.
Staples and the rest of the crew prepared Kaius to be reunited with his mother the following day. In front of his family, Kaius was placed on a bed where he was easily reachable by his mother and grandma.
Mom Kipenzi, though, didn't seem to care about her child.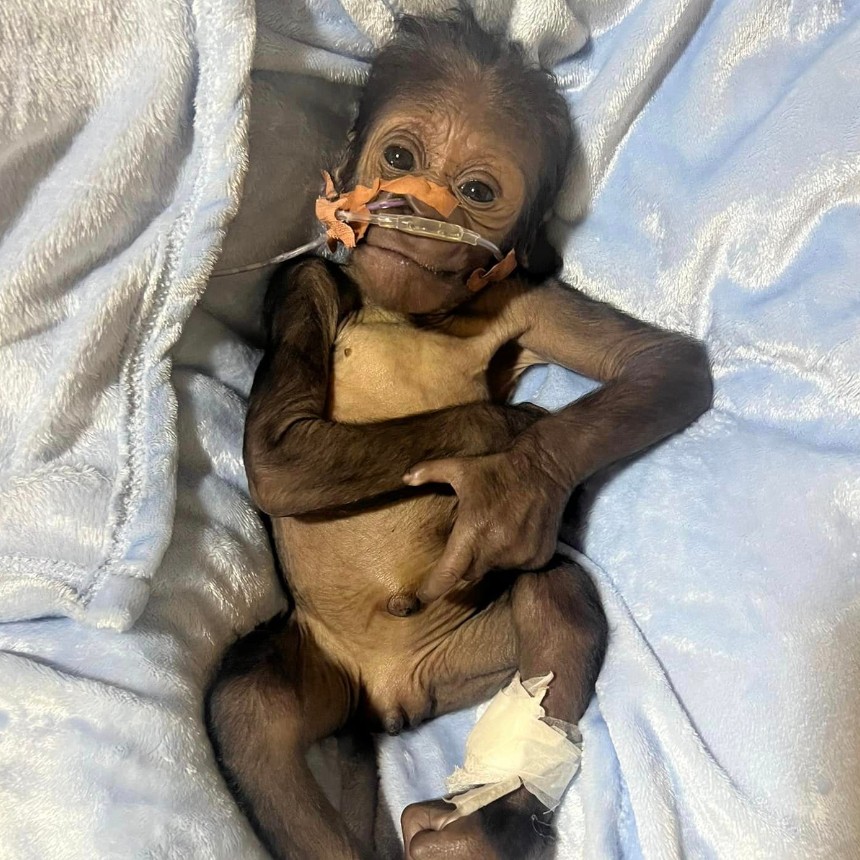 The infant gorilla was kept outside for as long as possible by the zookeeper and park employees, but they noted that his color and behavior had altered.
A group of highly trained neonatal doctors and nurses toiled tirelessly to save his life throughout the course of the following days and nights.
Even though there were times when they feared Kaius might succumb to septic pneumonia, they were able to start him on the road to recovery.
Kaius finished his medication and was freed from the tubes after a week of being attached to oxygen and feeding tubes.
Kaius's primary carer and parent is Staples because his mother has continued to reject him.
To continue forging a link between them, Staples bottle feeds the young gorilla in front of his family and leaves his bedding with them at night.
"Some fantastic subtle touches and some really nice exchanges. We still have a long way to go, but we are on the right track. Everyday, take a few little, positive moves, wrote Staples on his Facebook page.
Staples and the staff at the animal park are still taking care of Kaius, the infant.
They want him to return to living with his other gorillas, though.
Over the past three weeks, Little Kaius has become my sole attention. As you are aware, I am currently raising him by myself because his mother was unable to care for him and refused to accept him back due to a series of unforeseen circumstances.
He highlighted, however, that his intention is for Kaius to be reintegrated back with gorillas and to be seen as a powerful and attractive silverback gorilla with his own family group.
We adore the way Staples is raising Kaius as if he were his own child while still working toward his reunion with his family. Kaius is not only receiving physical care from Staples, but also affection and emotional support.
Please SHARING this with your loved ones.
Post to Facebook
Join our Facebook page.