This poor pup's name was Harold. He was born in a local puppy mill where people treated the dogs cruelly. They had hundreds of puppies for sale and kept the mothers who provided them with a great number of puppies in small cages.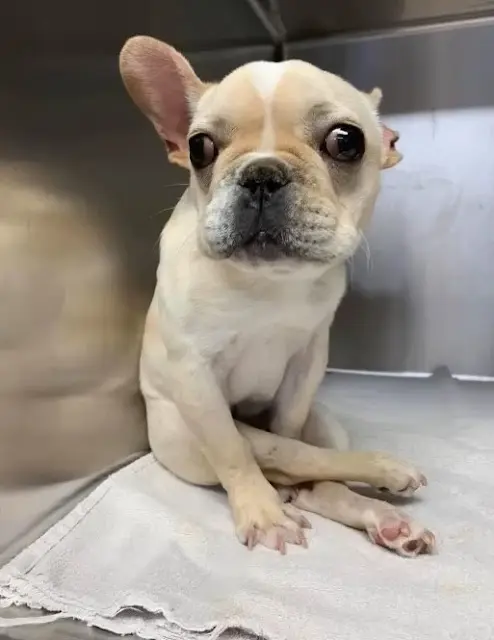 Because of overbreeding many puppies were born with defects and other health issues.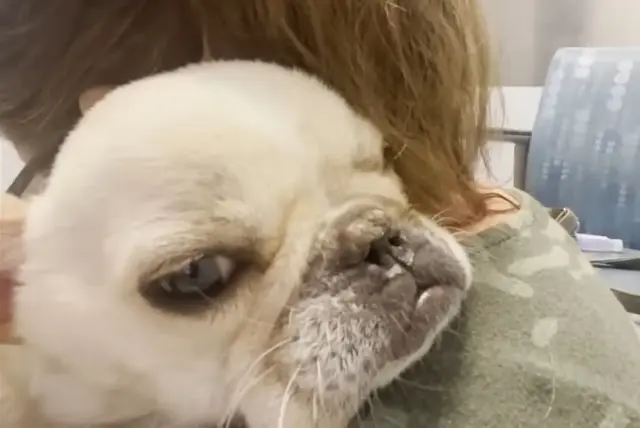 After Harold was brought to his new owner the poor dog shed the use of his back legs because of spine curvature brought on by puppy mill overbreeding; the condition is similar to scoliosis and kills all feeling in the hindquarters.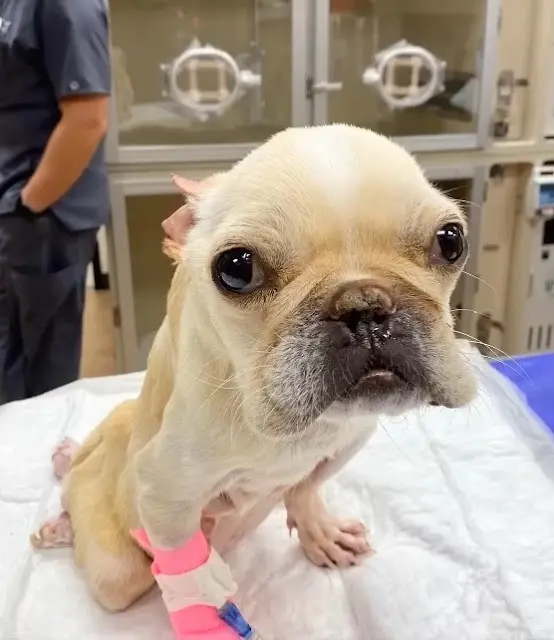 Harold was brought to Dallas DoggRRR where the dog began his immediate treatment. The doctors discovered gastric fluid across Harold's abdomen and esophagus, abdominal adhesions, swollen lymphoid, raised liver degrees, ulcerations, and a stricture in his intestinal tracts.
The center did everything for the dog to make his life easier. Soon he began using a wheelchair and served for the center as the company's mascot and social networks spokesperson.